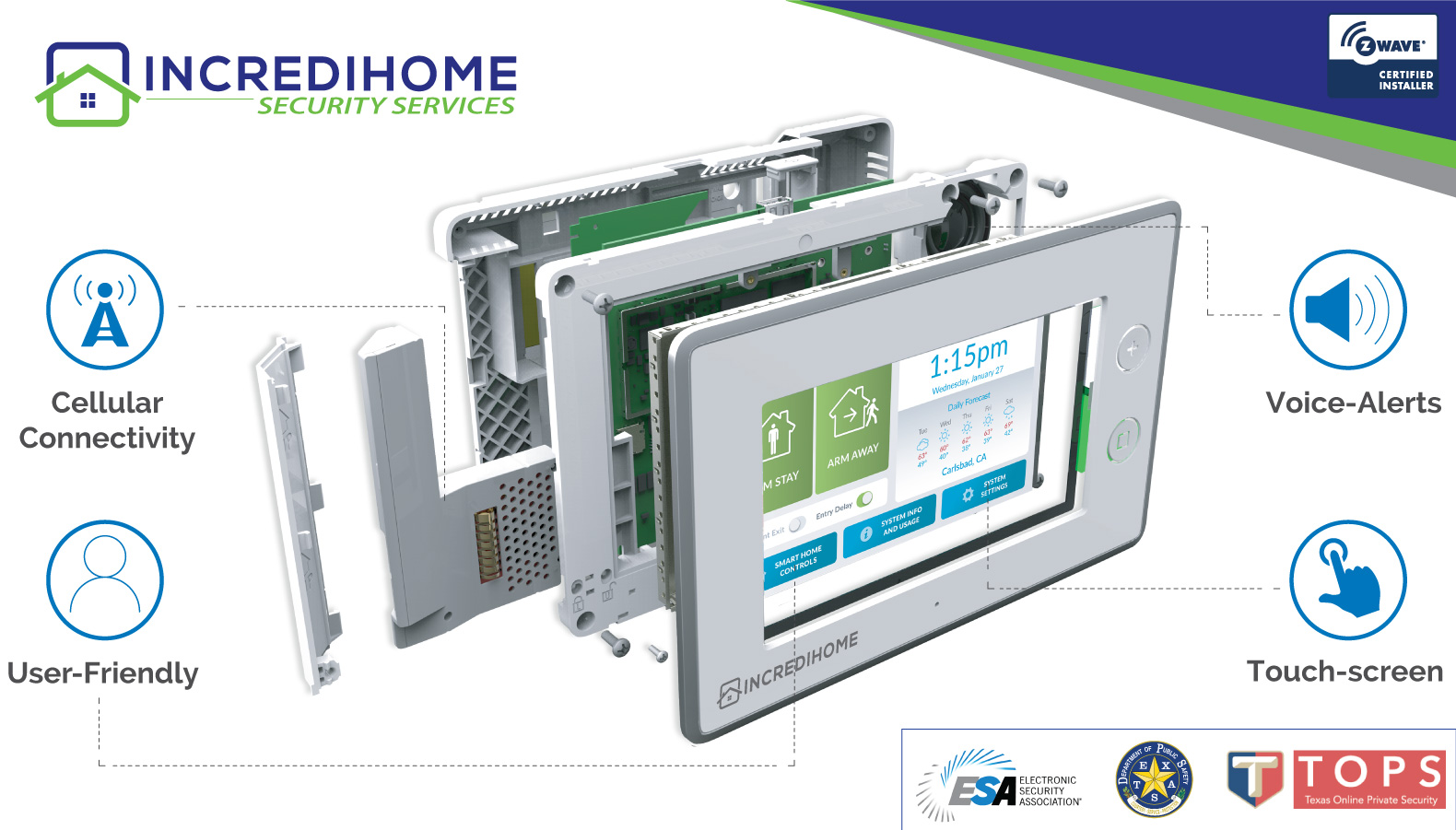 Introducing the next generation Smart Home Security platform in the market!
IncrediHome Security Services Division introduced on January 2019 the new 2GIG GC3 Smart Alarm Panel.
The GC3 is the most capable and robust security control system ever made. With a 7" color, capacitive touch-screen and full upgrade to the user-interface, homeowners will love how much faster and easier it is to use. User interface improvements include single-screen zone programming, elimination of unnecessary or redundant steps, One-Touch Arming, and easy-to-see Status. These features, along with many others, make the GC3 user experience the easiest, most intuitive of any security control system in the industry. Period.