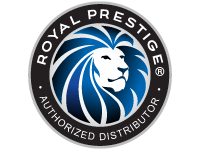 Established in Madison, Wisconsin in 1959, Royal Prestige® has become one of the most successful kitchenware & healthy living products companies in the world. In addition to the United States, they have presence in Canada, Mexico, Ecuador, Dominican Republic, Argentina, Brazil, Colombia, Peru, among others. They offer innovative cookware and household products, which are designed with strict quality standards. Their exclusive marketing program allows you to see and purchase their products in the comfort of your home where we will be happy to provide an in-person demonstration.
Amazon Echo is a hands-free speaker with voice control. Echo connects with Alexa Voice Service to play music, ask questions, make calls, send and receive messages, provide information, news, sports scores, weather, to control smart home devices, and more - instantly. All you have to do is ask.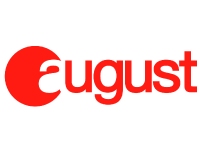 Give keyless entry to family, friends, housekeepers and others without worrying about lost or copied keys. Control and monitor your door from anywhere. Lock, unlock and monitor your door from anywhere. Locks automatically as you leave. Never worry if your door is locked again. Auto-Unlock detects your arrival and unlocks the door automatically.
---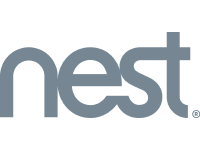 The Nest Learning Thermostat is the first thermostat to get ENERGY STAR certified. It learns what temperature you like and builds a schedule around yours. Since 2011, the Nest Thermostat has saved billions of kWh of energy in millions of homes worldwide. And independent studies showed that it saved people an average of 10% to 12% on heating bills and 15% on cooling bills.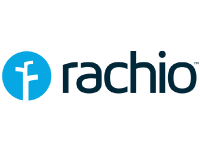 The ultimate sprinkler controller is at hand. Introducing Rachio, the Smart Sprinkler Controller that gives you control of your sprinklers and watering bill, right from your smart phone. Rachio turns your local forecasts, soil and plant types, sun exposure and more into a customized watering schedule that saves you water and money. Water only when needed. Never waste a drop - the Rachio Wi-Fi Sprinkler Controller knows when to skip watering before, during or after rain.Get up to 50% off your water bill with a Rachio Wi-Fi Sprinkler Controller while giving your plants exactly the water they need to thrive.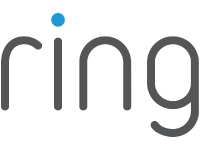 Ring Video Doorbells and Security Cameras stream live HD video and two-way audio straight to your smartphone, tablet and PC, allowing you to watch over your home and answer the door from anywhere. Ring sends you instant alerts when visitors press your Doorbell or trigger the built-in motion sensors, so you'll always be the first to know when anyone steps on your property. When you answer the alert, the Ring app lets you see, hear and speak to people on your property from anywhere.
---
SmartThings is the brain of your smart home. It connects wirelessly with a wide range of smart devices and makes them work together. SmartThings allows you to monitor, control, and automate a wide range of connected devices in your home. For example, you can set connected lights to turn on and off at the touch of a button, at the same time each day, when you open doors and windows, when motion is detected in your home, or when you say "Turn on the kitchen lights."
Google Home speakers enable users to speak voice commands to interact with services through Google's intelligent personal assistant called Google Assistant. A large number of services, both in-house and third-party, are integrated, allowing users to listen to music, control playback of videos or photos, or receive news updates entirely by voice. Google Home devices also have integrated support for home automation, letting users control smart home appliances with their voice.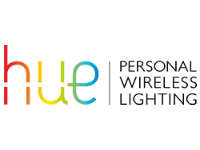 Philips Hue is your personal wireless lighting system that allows you to easily control your light and create the right ambiance for every moment. Bring your smart home to life with the most connected light in the world. More than just light, Philips Hue is about what you can imagine. Wake up to sunlight every day. Turn story-time into another world. Get colorful sports updates. Feel like you're home, even when you're not.